Hunting Season - Handpainted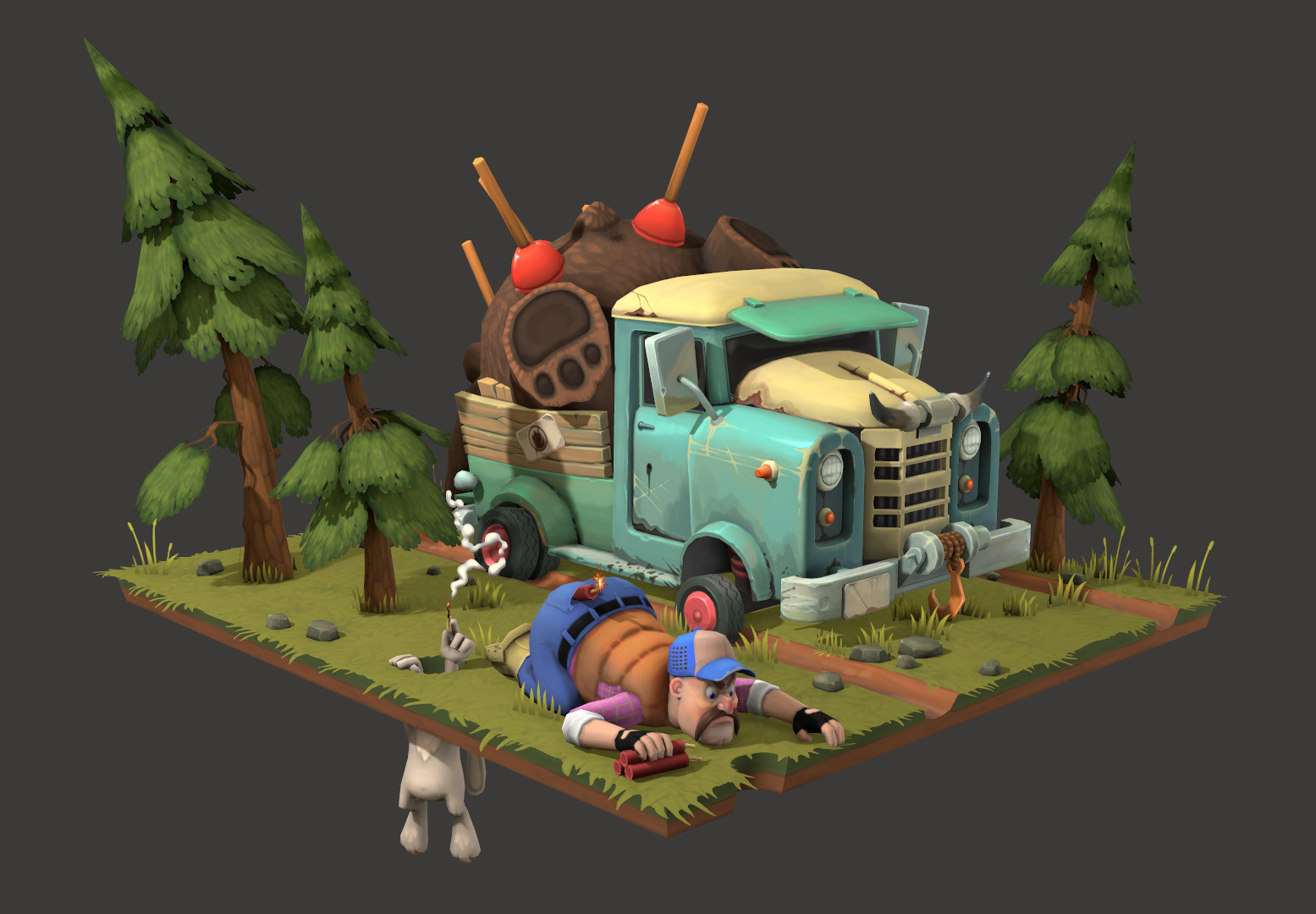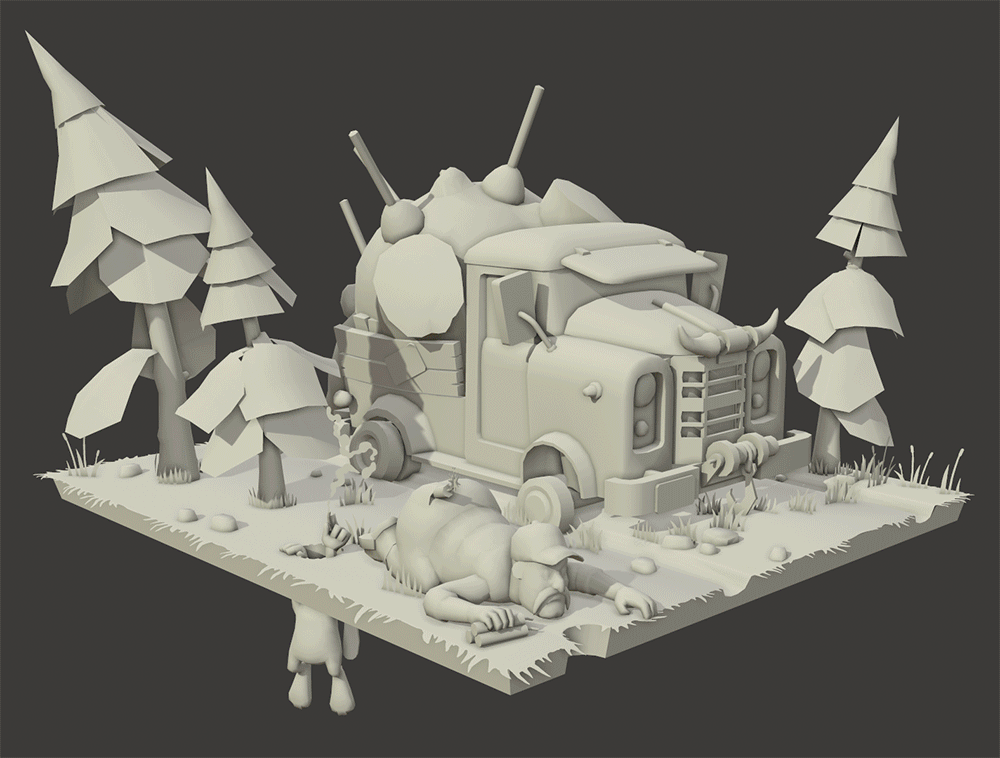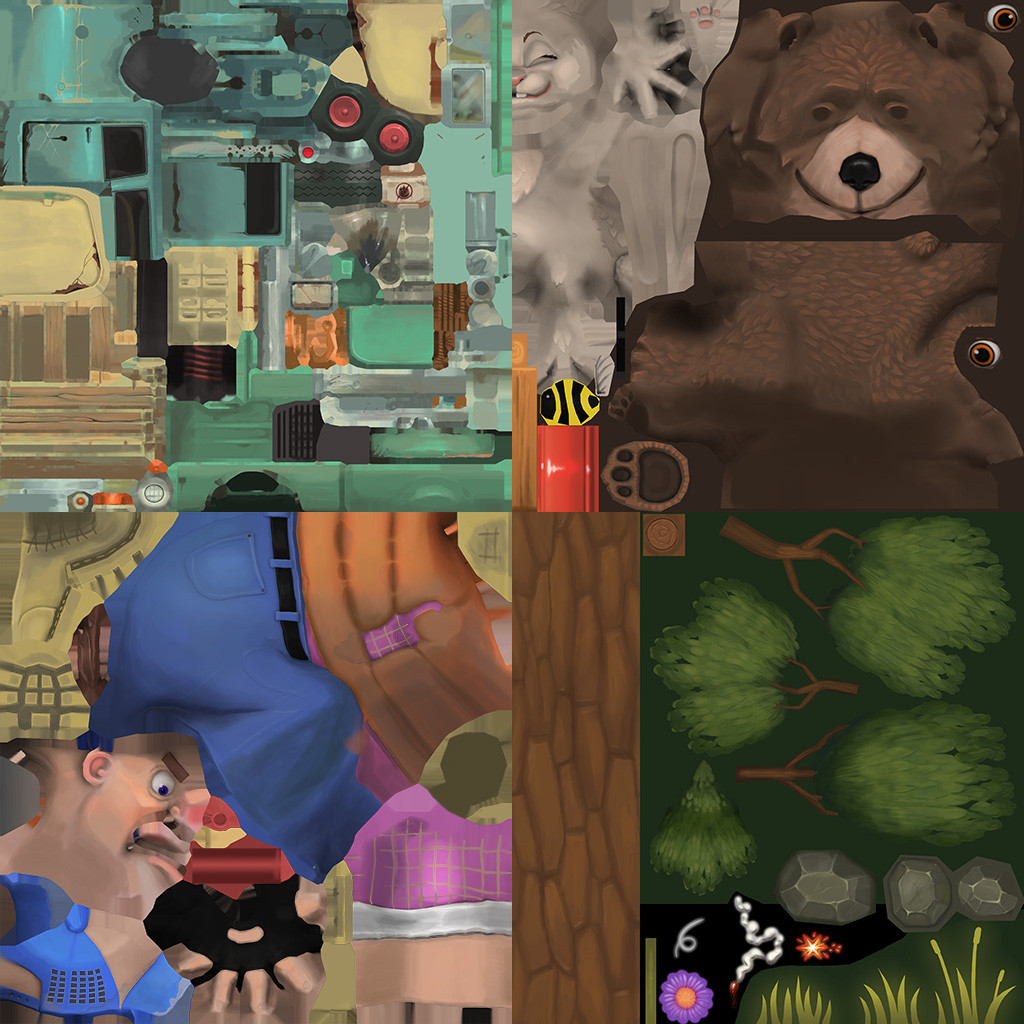 Hi! Some practice with a hand-painted workflow, going off an awesome concept from Egor Belavsky (with some artistic license).
https://www.artstation.com/artwork/qwWLL
Truck was modeled in 3DsMax, and painted in 3DCoat with some touch-ups in Photoshop. For the hunter, bear and rabbit, I sculpted them in Zbrush, baked AO, vertex color, and normals to use as a base for the diffuse. Rendered in Marmoset Toolbag 3. Thanks for looking!